---
---
It's no secret that one of the top stories in today's real estate market is low housing supply and high buyer demand. If you're a first-time buyer looking for a starter home or are someone who's interested in downsizing, it may be worth considering a condominium (condo) as a worthwhile option. In fact, trends indicate condos are gaining popularity among buyers. In the latest Existing Homes Sales Report from the National Association of Realtors (NAR), the data shows condo sales rising throughout...
Read More
---
---
---
If you're thinking of buying or selling a house, chances are you're focusing on the many extraordinary ways it'll change your life. What you may not realize is that decision impacts people's lives far beyond your own. Home purchases and sales are significant drivers of economic activity. They have a major impact on your community and the entire U.S. economy via the multiple industries and professionals that take part in the process. The National Association of Realtors (NAR) releases a report...
Read More
---
---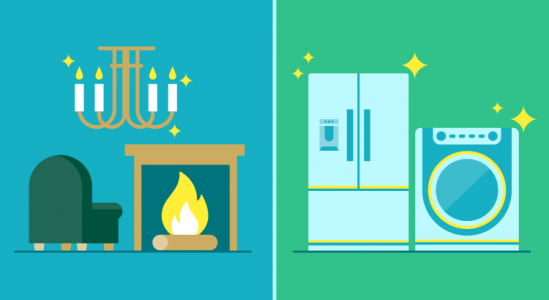 ---
Some Highlights If you're thinking of selling your house but don't know what you should buy, you have options. Existing homes offer a wide variety of home styles, an established neighborhood, and lived-in charm. Meanwhile, new home construction lets you create your perfect home, cash in on energy efficiency, and minimize repairs. Whether you're looking for newly built or existing homes, both have their perks. If you're ready to sell your house, let's connect today to go over the perks...
Read More
---
---
---
In April, the National Association of Home Builders (NAHB) posted an article, Home Buyers' Preferences Shift Towards New Construction, which reported: "60% of people who were looking to buy a home in 2020 said they'd prefer new construction to an existing home." However, it seems buyers are now shifting their preferences back to existing homes. The latest Consumer Confidence Survey reveals the percentage of Americans planning to buy a home in the next six months is virtually the same...
Read More
---
---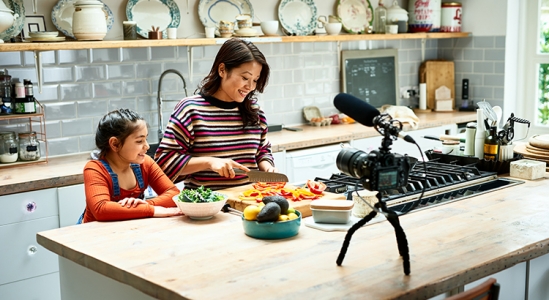 ---
Home prices continue to rise as we move through the summer, and that's good news for sellers who are looking to maximize their home's potential. If you're on the fence about whether to list your house now or later, the question you should really ask is: will this price appreciation last? Here's what three leading industry experts have to say about what lies ahead: Lawrence Yun, Chief Economist, National Association of Realtors (NAR): "At a broad level, home prices are in no danger of a...
Read More
---
---
---
According to recent data from realtor.com, median rental prices have reached their highest point ever recorded in many areas across the country. The report found rents rose by 8.1% from the same time last year. As it notes: "Beyond simply recovering to pre-pandemic levels, rents across the country are surging. Typically, rents fluctuate less than 1% from month to month. In May and June, rents increased by 3.0% and 3.2% from each month to the next." If you're a renter concerned about rising...
Read More
---
---
---
Sometimes it can feel like everyone has advice when it comes to buying a home. While your friends and loved ones may have your best interests in mind, they may also be missing crucial information about today's housing market that you need to make your best decision. Before you decide whether you're ready to buy a home, you should know how to answer these three questions. 1. What's Going on with Home Prices? Home prices are one factor that directly impacts how much it will cost to buy a home...
Read More
---
---
---
Some Highlights If you're thinking of buying a home but wondering if waiting a few years will save you in the long run, think again. The longer the wait, the more you'll pay, especially when mortgage rates and home prices rise. Even the slightest change in the mortgage rate can have a big impact on your buying power no matter your price point. Don't assume waiting will save you money. Let's connect to set the ball into motion today while mortgage rates are hovering near historic lows.
Read More
---
---
---
Some veterans are finding it difficult to obtain a home in today's market. According to the National Association of Realtors (NAR): "Conventional conforming mortgages (mortgages that conform to guidelines set by Fannie Mae and Freddie Mac), accounted for 74% of mortgages obtained by homebuyers in May 2021, an increase from about 65% during 2018 through 2019…The share of VA-guaranteed loans has also decreased to 7% in May 2021 from about 10% in past years." Recent data in the latest Origination...
Read More
---
---
---
With forbearance plans about to come to an end, many are concerned the housing market will experience a wave of foreclosures like what happened after the housing bubble 15 years ago. Here are four reasons why that won't happen. 1. There are fewer homeowners in trouble this time After the last housing crash, about 9.3 million households lost their home to a foreclosure, short sale, or because they simply gave it back to the bank. As stay-at-home orders were issued early last year, the overwhelming...
Read More
---