by Julia Pritchard
---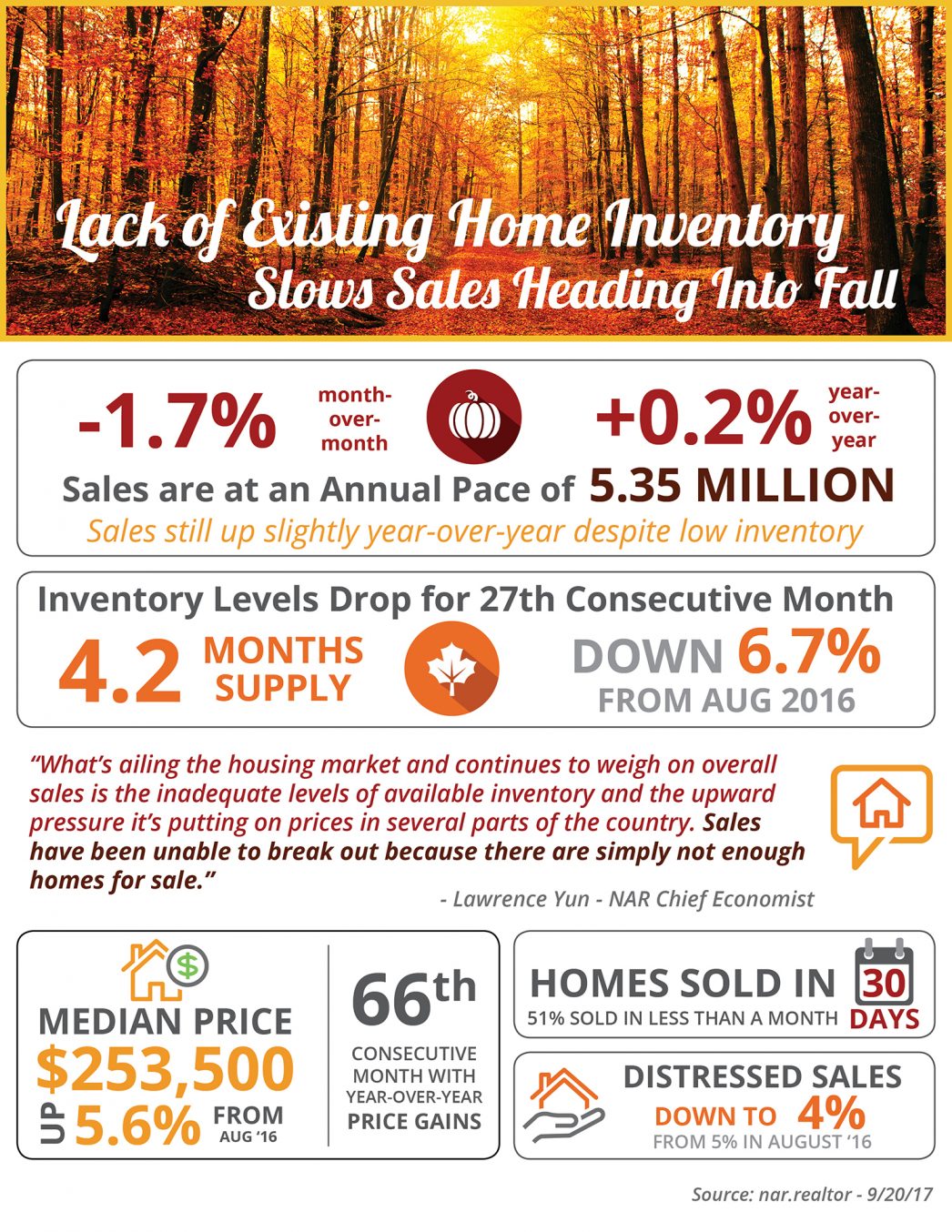 ---
Lack of Existing Home Inventory Slows Sales Heading into Fall [INFOGRAPHIC] Some Highlights: The National Association of Realtors (NAR) recently released their latest Existing Home Sales Report. First-time homebuyers made up 31% of all sales in August. Homes are selling quickly with 51% of homes on the market for less than a month. A limited supply continues to drive up prices for the 66th consecutive month.
Read More
---
by Julia Pritchard
---
---
How Long Do Most Families Stay in Their Home Before Moving? The National Association of Realtors (NAR) keeps historical data on many aspects of homeownership. One of the data points that has changed dramatically is the median tenure of a family in a home, meaning how long a family stays in a home prior to moving. As the graph below shows, for over twenty years (1985-2008), the median tenure averaged exactly six years. However, since 2008, that average is almost...
Read More
---
by Julia Pritchard
---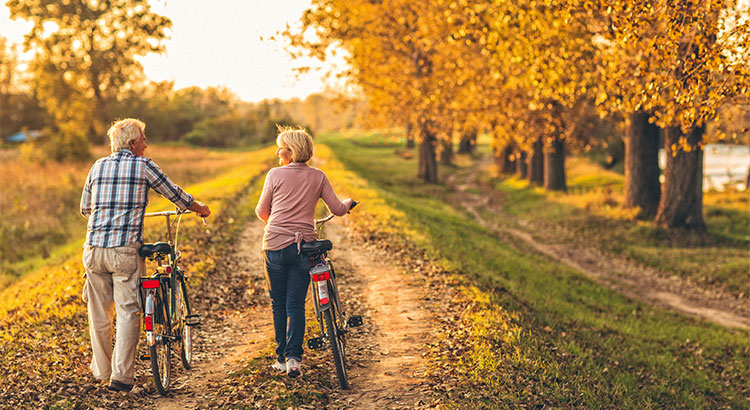 ---
5 Reasons to Sell This Fall Here are five reasons listing your home for sale this fall makes sense. 1. Demand Is Strong The latest Buyer Traffic Report from the National Association of Realtors (NAR) shows that buyer demand remains very strong throughout the vast majority of the country. These buyers are ready, willing, and able to purchase… and are in the market right now! More often than not, multiple buyers are competing with each other to buy...
Read More
---
by Julia Pritchard
---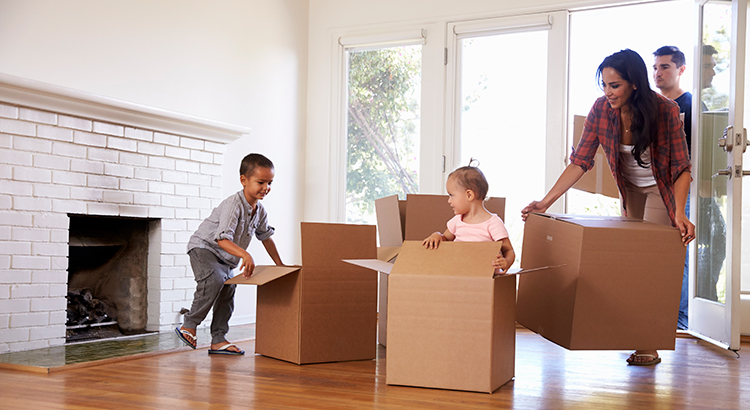 ---
Home Sales Expected to Increase Nicely in 2018 Freddie Mac, Fannie Mae, and The Mortgage Bankers Association are all projecting that home sales will increase in 2018. Here is a chart showing what each entity is projecting in sales for the remainder of this year and the next. As we can see, each entity is projecting sizable increases in home sales next year. If you have considered selling your house recently, now may be the time to put it on the market.
Read More
---
by Julia Pritchard
---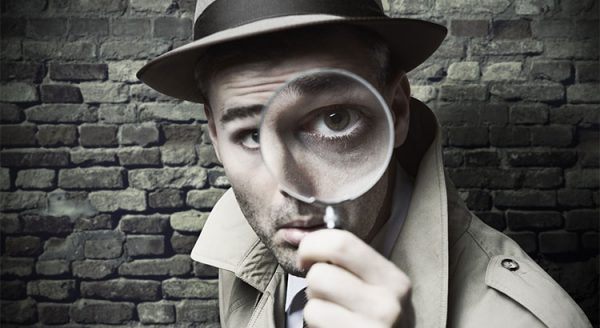 ---
Why Are So Few Homes for Sale? There is no doubt that the largest challenge in today's housing market is a lack of housing inventory for sale. This challenge has been defined as an "overwhelming lack of supply," and even a "straight up inventory crisis." First American just released the results of a survey which sheds light on the reasons for the current lack of supply. The survey asked title agents and real estate professionals to identify...
Read More
---
by Julia Pritchard
---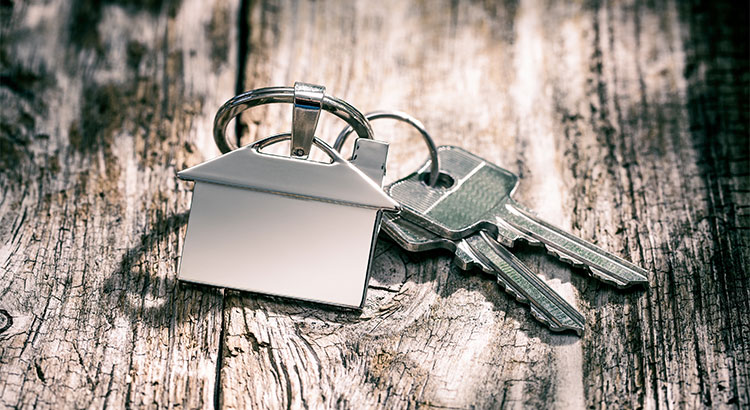 ---
More Americans Say Now is a Good Time to Sell! Recently released data from Fannie Mae's National Housing Survey revealed that rising home prices were the catalyst behind an eight-point jump in the net percentage of respondents who say now is a good time to sell. The index is now 21 points higher than it was this time last year. Overall, 62% of Americans surveyed said that now is a good time to sell (up from...
Read More
---
by Julia Pritchard
---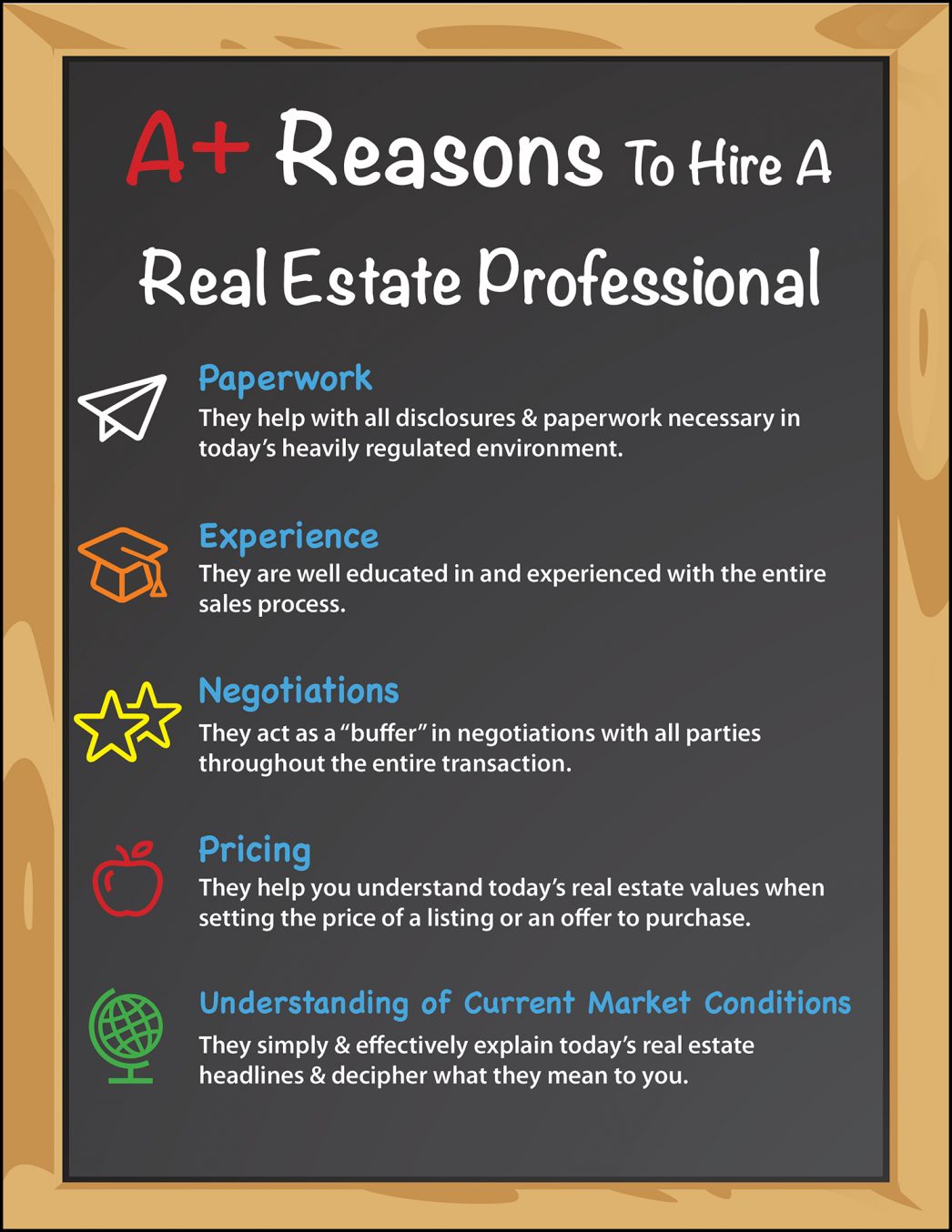 ---
Top 5 A+ Reasons to Hire a Real Estate Pro [INFOGRAPHIC] Some Highlights: Hiring a real estate professional to buy your dream home, or sell your current house, is one of the most 'educated' decisions you can make! A real estate professional has the experience needed to help you through the entire process. Make sure that you hire someone who knows current market conditions & can simply and effectively explain them to you and your family!
Read More
---
by Julia Pritchard
---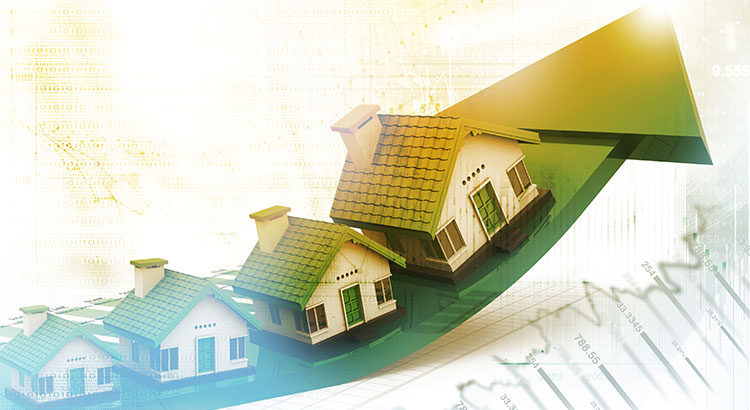 ---
Homeowners: Do You Know Your Home's Value? The latest edition of CoreLogic's Home Price Index shows that nationally, home prices have appreciated 6.7% over the last year and 0.9% month-over-month. The release of the report included this headline, "National Home Prices Now 50% Above March 2011 Bottom" The real estate market has come a long way since 2011, which is great news for homeowners! Nearly 79% of homeowners with a mortgage in the...
Read More
---
by Julia Pritchard
---
---
Selling Your Home? Is Your Listing 'Pet-Friendly'? One of the many benefits of owning your own home is the freedom to find your 'furever' friend. By pointing out the aspects of your home that make it 'pet-friendly' in your listing, you'll attract these buyers rather than alienate the 61% of American households that have a pet! If you are one of the many homeowners looking to list your home for sale, how do you stand out to the millions...
Read More
---