---
---
If you tried to buy a home during the pandemic, you know the limited supply of homes for sale was a considerable challenge. It created intense bidding wars which drove home prices up as buyers competed with one another to be the winning offer. But what was once your greatest challenge may now be your greatest opportunity. Today, data shows buyer demand is moderating in the wake of higher mortgage rates. Here are a few reasons why this shift in the housing market is good news for your homebuying plans. The...
Read More
---
---
---
There's no doubt about the fact that the housing market is slowing from the frenzy we saw over the past two years. But what does that mean for you if you're thinking of selling your house? While home prices are still appreciating in most markets and experts say that will continue, they're climbing at a slower pace because rising mortgage rates are creating less buyer demand. Because of this, there are more homes on the market. And in a shift like this one, the way you price your home matters...
Read More
---
---
---
When the pandemic hit in 2020, many experts thought the housing market would crash. They feared job loss and economic uncertainty would lead to a wave of foreclosures similar to when the housing bubble burst over a decade ago. Thankfully, the forbearance program changed that. It provided much-needed relief for homeowners so a foreclosure crisis wouldn't happen again. Here's why forbearance worked. Forbearance enabled nearly five million homeowners to get back on their feet in a time when having...
Read More
---
---
---
Some Highlights The housing market is shifting away from the intensity of the past two years. Here's what experts project for the remainder of 2022. Home prices are forecast to rise more moderately than last year. Mortgage rates will respond to inflation, and home sales will be more in line with pre-pandemic years. Let's connect so you can make your best move this year.
Read More
---
---
---
As there's more and more talk about the real estate market cooling off from the peak frenzy it saw during the pandemic, you may be questioning what that means for your plans to sell your house. If you're thinking of making a move, you should know the market is still anything but normal. Even though the supply of homes for sale has been growing this year, there's still a shortage of homes on the market. And that means conditions continue to favor sellers today. That's because the level of...
Read More
---
---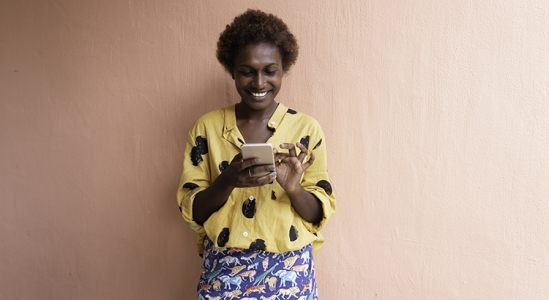 ---
If rising home prices leave you wondering if it makes more sense to rent or buy a home in today's housing market, consider this. It's not just home prices that have risen in recent years – rental prices have skyrocketed as well. As a recent article from realtor.com says: "The median rent across the 50 largest US metropolitan areas reached $1,876 in June, a new record level for Realtor.com data for the 16th consecutive month." That means rising prices will likely impact your housing plans...
Read More
---
---
---
With all the headlines and buzz in the media, some consumers believe the market is in a housing bubble. As the housing market shifts, you may be wondering what'll happen next. It's only natural for concerns to creep in that it could be a repeat of what took place in 2008. The good news is, there's concrete data to show why this is nothing like the last time. There's a Shortage of Homes on the Market Today, Not a Surplus The supply of inventory needed to sustain a normal real estate market...
Read More
---
---
---
Buying a home is a major life decision. That's true whether you're purchasing for the first time or selling your house to fuel a move. And if you're planning to buy a home, you might be hearing about today's shifting market and wondering what it means for you. While mortgage rates are higher than they were at the start of the year and home prices are rising, you shouldn't put your plans on hold based solely on market factors. Instead, it's necessary to consider why you want to move and...
Read More
---
---
---
Some Highlights The housing market is moving away from the frenzy of the past year and it's opening doors for you if you're thinking about buying a home. Housing inventory is increasing, which means more options for your search. Plus, the intensity of bidding wars may ease as buyer demand moderates, leading to fewer homes selling above asking price. If you're ready to buy a home, now may be the moment you've been waiting for. Let's connect to start the homebuying process today.
Read More
---
---
---
If you're following the news, chances are you've seen or heard some headlines about the housing market that don't give the full picture. The real estate market is shifting, and when that happens, it can be hard to separate fact from fiction. That's where a trusted real estate professional comes in. They can help debunk the headlines so you can really understand today's market and what it means for you. Here are three common housing market myths you might be hearing, along with the expert...
Read More
---