---
---
Some Highlights Warmer weather and longer days mean summer is almost here. Celebrate by upgrading to the home of your dreams so you can enjoy all the season has to offer. When you list your house, you can capitalize on today's sellers' market to fuel your upgrade. Then, you can move to a home with the features you want, like space to entertain or rooms for work and play. If you're ready to upgrade to a home that matches your changing needs, let's connect.
Read More
---
---
---
You may be someone who looks forward to summer each year because it gives you an opportunity to rest, unwind, and enjoy more quality time with your loved ones. Now that summer is just around the corner, it's worthwhile to start thinking about your plans and where you want to spend your vacations this year. Here are a few reasons a vacation home could be right for you. Why You May Want To Consider a Vacation Home Today Over the past two years, a lot has changed. You may be one of many people who...
Read More
---
---
---
If you're thinking of buying or selling a home, chances are you're focusing on the many extraordinary ways it'll change your life. But do you know it has a large impact on your community too? To measure that impact, the National Association of Realtors (NAR) releases a report each year to highlight just how much economic activity a home sale generates. The chart below shows how the sale of both a newly built home and an existing home impact the economy: As the visual shows, a single home sale...
Read More
---
---
---
As mortgage rates started to rise this year, many homeowners began to wonder if the value of their homes would fall. Here's the good news. Historically, when mortgage rates rise by a percentage point or more, home values continue to appreciate. The latest data on home prices seems to confirm that trend. According to data from CoreLogic, home price appreciation has been re-accelerating since November. The graph below shows this increase in home price appreciation in green: This is largely due to...
Read More
---
---
---
Because buying or selling a home is such a big decision in our lives, the need for clear, trustworthy information and guidance is crucial. And while no one can give you perfect advice, when you align yourself with an expert, you'll get the best advice for your situation. An Expert Will Give You the Best Advice Possible Let's say you need an attorney, so you seek out an expert in the type of law required for your case. When you go to their office, they won't immediately tell you how the case...
Read More
---
---
---
Some Highlights If recent headlines about rising inflation are making you wonder if it's still a good time to buy, here's what experts have to say. Housing is an asset that typically grows in value. Plus, your mortgage helps stabilize your monthly housing costs, and buying protects you from rising rents. Experts say owning a home is historically a good hedge against inflation. Let's connect if you're ready to start the homebuying process today.
Read More
---
---
---
A recession does not equal a housing crisis. That's the one thing that every homeowner today needs to know. Everywhere you look, experts are warning we could be heading toward a recession, and if true, an economic slowdown doesn't mean homes will lose value. The National Bureau of Economic Research (NBER) defines a recession this way: "A recession is a significant decline in economic activity spread across the economy, normally visible in production, employment, and other indicators. A recession...
Read More
---
---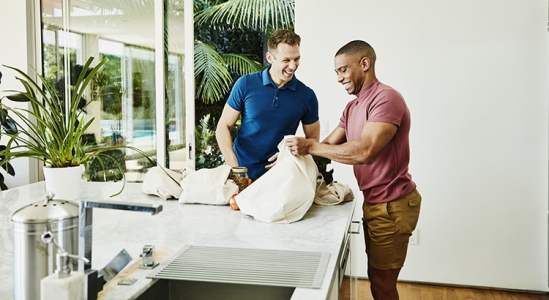 ---
If you're trying to decide whether to rent or buy a home, you're probably weighing a few different factors. The financial benefits of homeownership might be one of the reasons you want to make a purchase if you're a renter, but the decision can also be motivated by having a place that's uniquely your own. If you want to express yourself by upgrading and customizing your living space but are feeling held back by your rental agreement, it might be time to consider the perks of owning...
Read More
---
---
---
If you're thinking about buying a home, you've probably heard mortgage rates are rising and have wondered what that means for you. Since mortgage rates have increased over two percentage points this year, it's natural to think about how this will impact your homeownership plans. Today, buyers are reacting in one of two ways: they're either making the decision to buy now before rates climb higher or they're waiting it out in hopes rates will fall. Let's look at some context that can help...
Read More
---
---
---
In today's housing market, homeowners have a great opportunity to sell their house and receive the best terms for their personal situation. That's because there's a limited number of homes for sale, which is creating competition among buyers. Right now, homebuyers want three things: To be the winning bid on their dream home To buy before mortgage rates rise more To buy before home prices go even higher These buyer needs give you an amazing advantage – also known as leverage – when you...
Read More
---